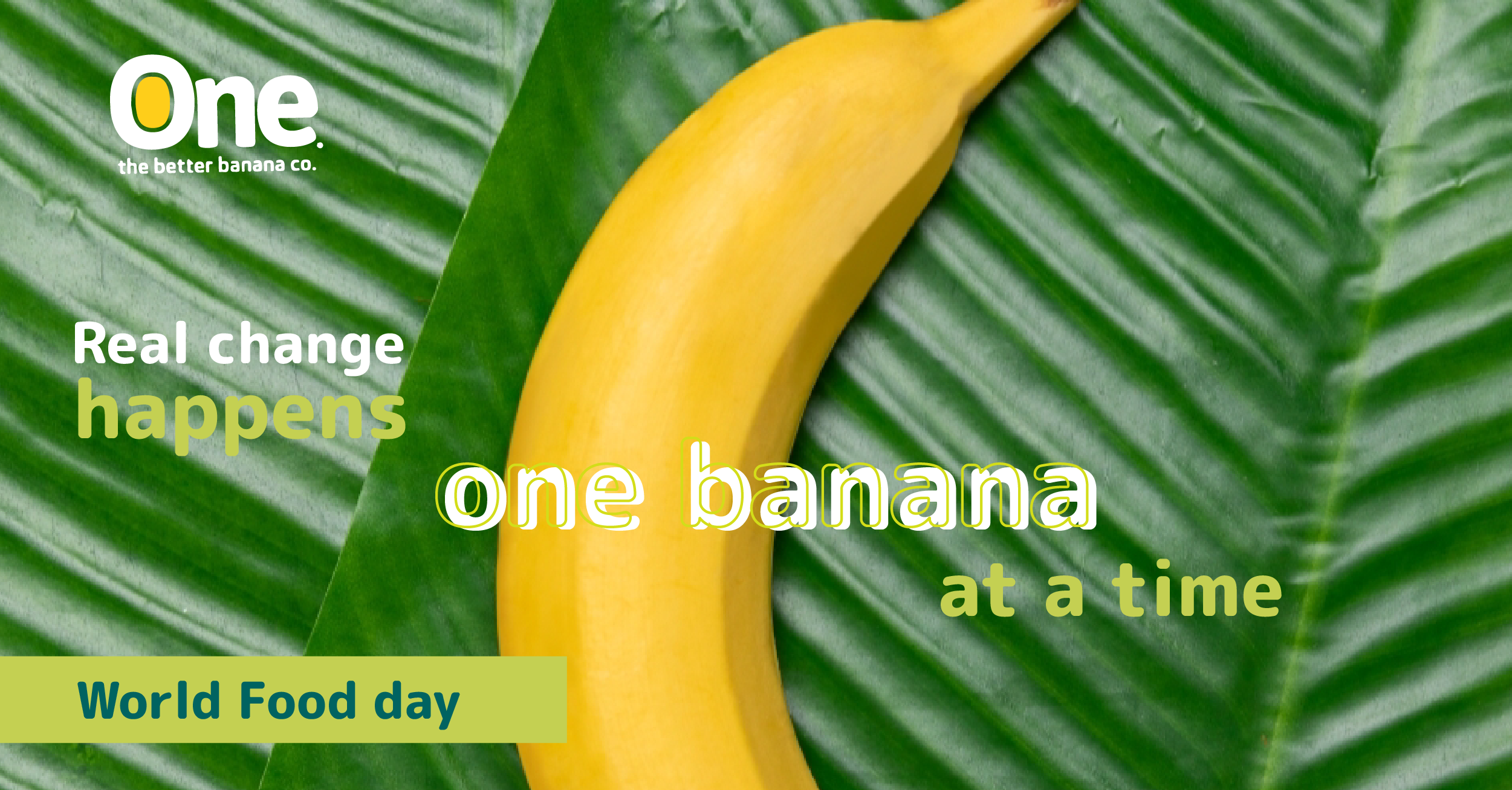 On October 16, World Food Day is commemorated to raise awareness about quality food access (in quantity and nutrition); Also, highlighting the importance of implementing processes that allow the production, manufacture, and distribution of sustainable food.
"We are committed to the responsible production of the highest quality BANANAS and FOOD INGREDIENTS to be enjoyed all over the world," says Robert Adams, President of One Banana and One Banana Ingredients.
One Banana is committed to producing bananas of the highest quality for customers and consumers; while operating with the utmost respect for the environment and complying with the highest international standards in labor, production, manufacturing, traceability, and transparency, guaranteeing the implementation of best practices throughout all operations.
With the consolidation of the natural ingredients business, One Banana continues setting ambitious goals that allow an increasingly sustainable production. The Natural Ingredients Processing Plant has innovated the business in two ways: First, promoting a production committed to zero waste that maximizes the use of the fruit, and second, adding value to the products through the investment in technology and investigation.
An internationally-certified production:
The One Banana and One Banana Ingredients operations have more than 10 international certifications that support sustainable, responsible production, especially committed to food safety, traceability and aligned with the Sustainable Development Goals and anti-corruption principles.
In terms of food safety and access to food, our certifications are:
Global Gap and Rainforest Alliance:
To ensure safe and sustainable agriculture.
HACCP and BRC GLOBAL STANDARD for FOOD SAFETY:
Guarantee best practices in the production of safe food.
Business Alliance to Secure Commerce -BASC-
Reaffirming our commitment to safe and secure commerce and ensuring no intentional tampering with our products.
Rainforest Alliance (Procesing Plant):
To guarantee the chain of custody of the raw material.
Access to safe and nutritious food for all:
In addition to sustainable production, One banana devotes great efforts to execute health and nutrition programs and projects in its area of influence.
In 2020, more than 13 million bananas were delivered to benefit more than 60,000 families in Guatemala, Ecuador, and Peru. Efforts to reduce malnutrition rates continue through 2021.
Learn more about our sustainable practices by visiting: https://onebananas.com/one-difference/