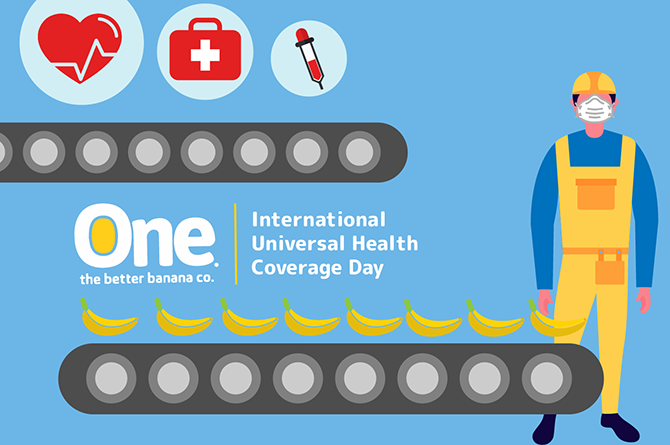 This year, the Global Pandemic reminded us of the importance of health as one of the essential human needs. This truth gets highlighted with the commemoration of the International Universal Health Coverage Day, promoted by the United Nations on December 12th.
Affordable Healthcare:
ONE Banana has prioritized access to affordable healthcare through the implementation of the Human Development Center – HDC- project, which is a fundamental part of our comprehensive vision and actions to promote progress for our communities and surrounding areas.
The healthcare project is executed in alliance with the Colorado University and the valuable work of our medical staff. The project aims to provide affordable health coverage in its area of ​​influence, especially promoting the health of employees, their families, and the communities in which they live.
To date, over 31,000 Workers and community members have received medical care at our Human Development Center since its opening in 2014.
Investigation Center: 
The Human Development Center has in place a Research Center, run in partnership with the University of Colorado.
The Research Center aims to measure the incidence of endemic diseases to develop action plans that diminish them in the area. Dengue, Zika, Chikungunya, diarrhea, and recently, studies on the COVID-19 are research in the area of influence of our operations in the Southwest region of Guatemala to improve health conditions and the opportunities for a better future for our workers, their families, and their communities.