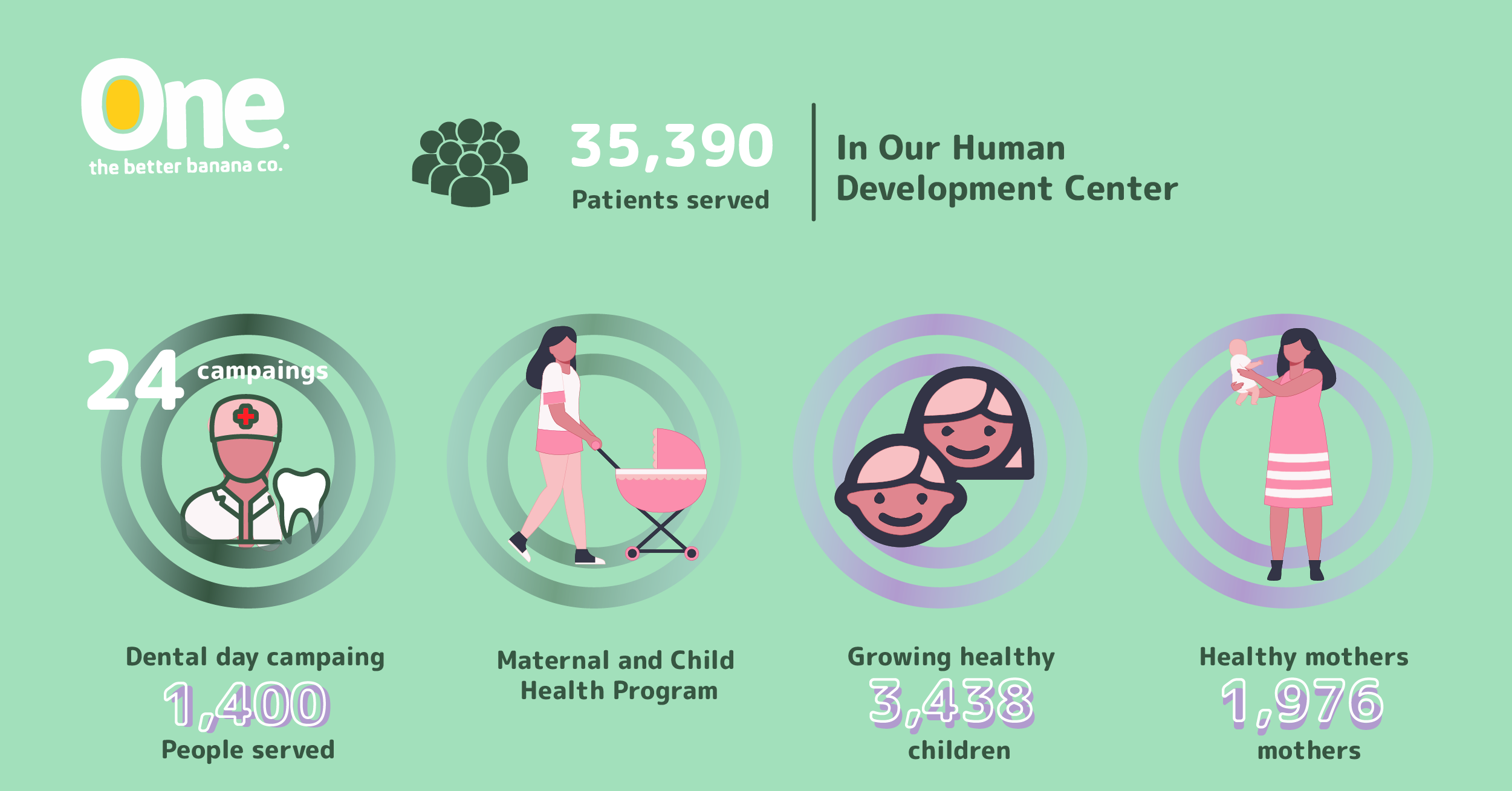 On the path to achieve health equity
April 7, 2021
Since 2014, AgroAmerica, in partnership with the University of Colorado, established the Human Development Center (CDH). Through this project, One Banana has benefited more than 35,000 people in the southwestern region of Guatemala.
The Health project has allowed developing programs to benefit maternal and child health, reducing malnutrition rates in the area; it also includes a Research Center built to measure the incidence of diseases such as Dengue, Zika, diarrhea, Covid-19, among others; thus developing action plans to eradicate them.
The One Banana's Human Development Center is available to our employees, their families, and the communities that surround us to contribute to the development of the area. We provide access to high-quality and affordable medical services.
The Human Development Center offers the following services: 
Medical consultation 

Ultrasound exams 

Lab tests 

Drugstore 

Ambulance 

Dental clinic 

Research center 

Child delivery care 

General medical evaluation for workers 
We join the commemoration of World Health Day, aiming to reduce inequalities in access to health. This date has become more important since the appearance of the COVID-19 disease in late 2020, exposing the gaps in access to health worldwide.