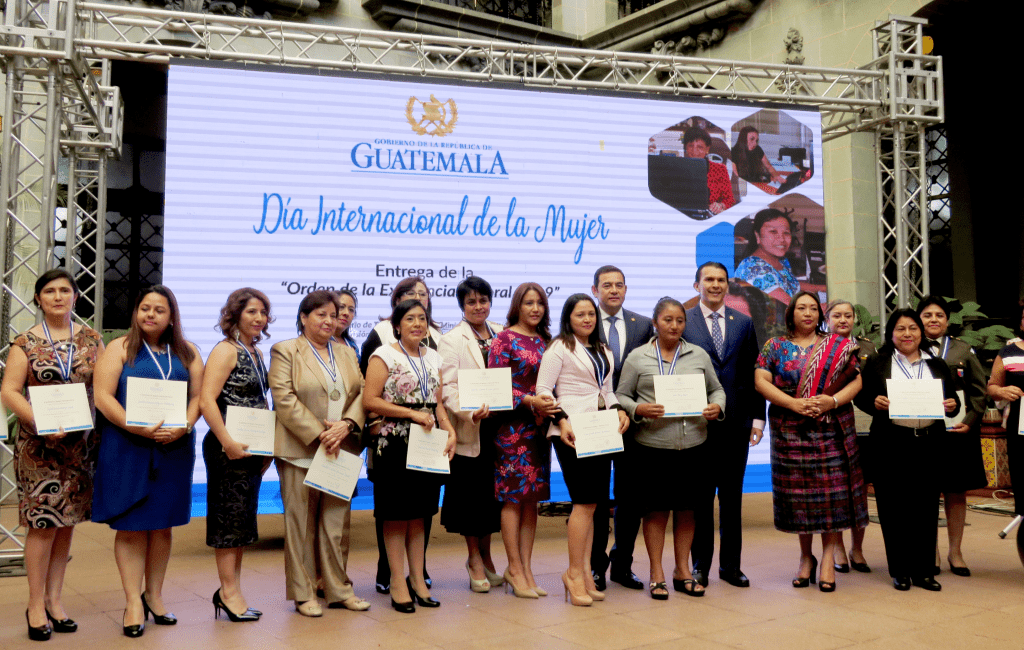 As part of the International Women's Day celebration, a ONE BANANA worker received the recognition of the "Order of Labor Excellence 2019".
The award was presented by the Government of Guatemala through the Ministry of Labor and Social Welfare.
The President of the Republic of Guatemala and the Minister of Labor presented the "Order of Labor Excellence 2018" to 18 female workers from the agricultural, commercial, industrial and service sectors selected from different parts of the country.
The Order of Labor Excellence was instituted by the Ministerial Agreement 124-2004, and companies from the agricultural, commercial, industrial, service, agroindustry and governmental sectors made their proposals of women they want to recognize. Then a Qualification Board selects from all the candidates the winners.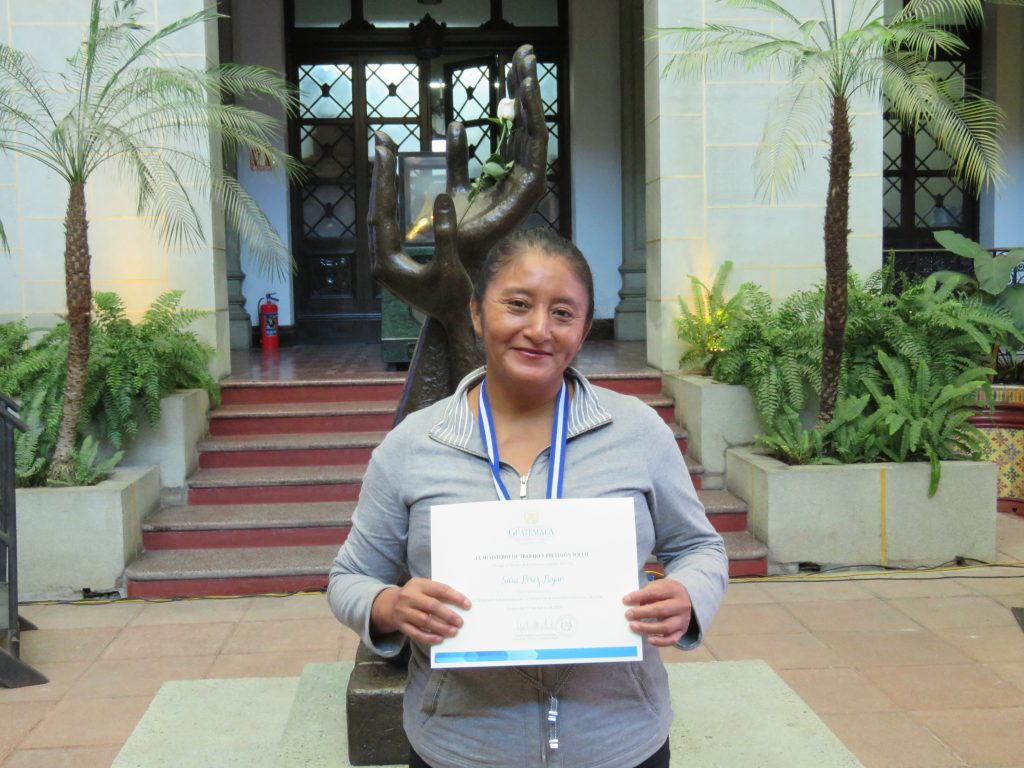 In this year's edition, Sara Pérez Bajan, of One Banana, was rewarded with this recognition for her career path, initiative, ability, discipline, efficiency, effort, punctuality, fellowship and solidarity.
This award is a recognition of the growing empowerment of women in Guatemala, due to their achievements in the labor world, where they act as agents of change and contribute to theeconomic and social development of the country.