Strawberry Banana Cheesecake Stuffed French Toast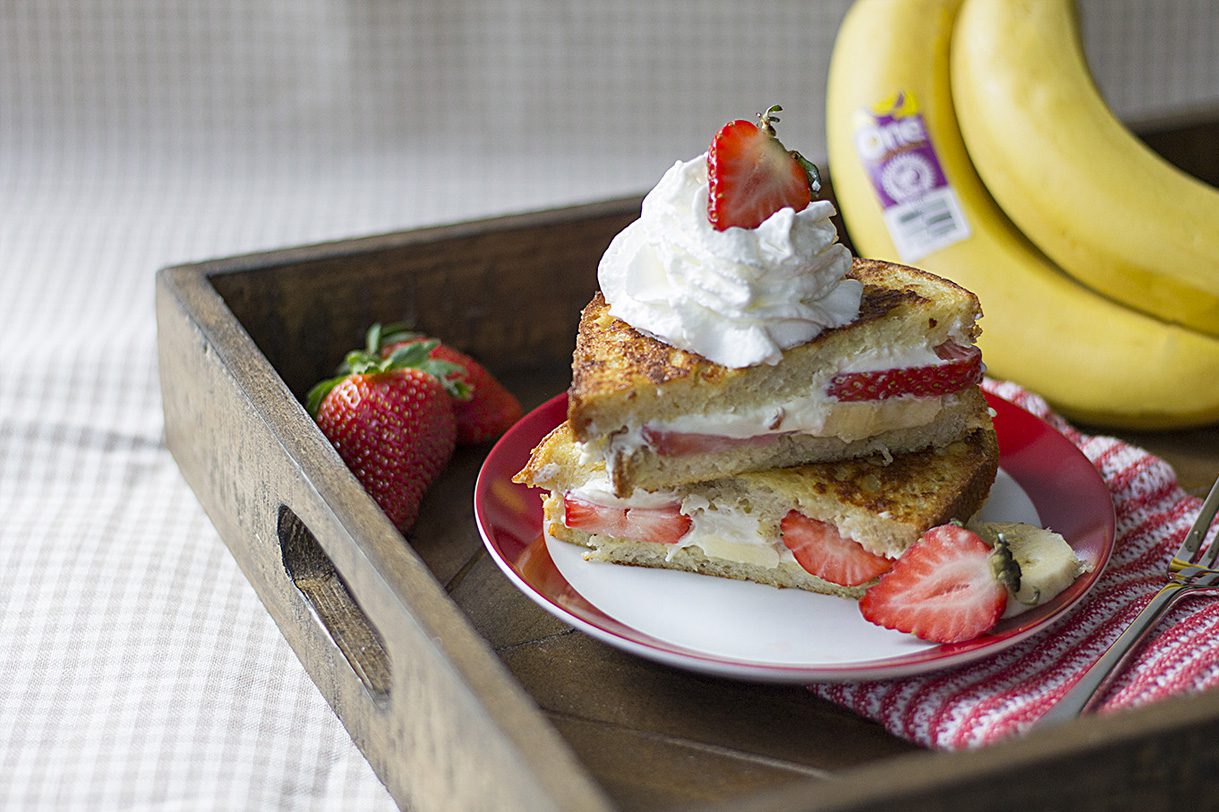 Ingredients
2 eggs

½ cup milk

1 tsp. ground cinnamon 

1 tsp. vanilla extract

8 slices of thick cut white or brioche bread

1 package (8 oz) cream cheese at room temperature

¼ cup powdered sugar

2 bananas, sliced into ½ inch pieces

6 strawberries, sliced thin

2 tbsp. butter

Whipped cream for topping
Instructions
In a very shallow, wide bowl, whisk together the eggs, milk, cinnamon and vanilla extract. Place one slice of bread in the bowl and allow it to soak for a few seconds before flipping to coat the other side. Repeat with remaining slices.

In separate bowl, beat together cream cheese and powdered sugar.

Place 4 coated slices of bread on a cutting board and spread the cream cheese mixture evenly over each slice.

Add a layer of sliced bananas and strawberries, then top with the remaining 4 pieces of bread to create 4 sandwiches.

Add 1 tbsp. of butter to a large non-stick skillet over medium heat. When the butter starts to bubble, place two sandwiches in the pan. Cook for 3 or 4 minutes, then flip and cook for 3 or 4 minutes more.

Remove the sandwiches from the pan and add more butter if necessary before cooking the final two sandwiches.

Top each sandwich with a dollop of whipped cream and fresh berries before serving.