Simple Banana Smoothie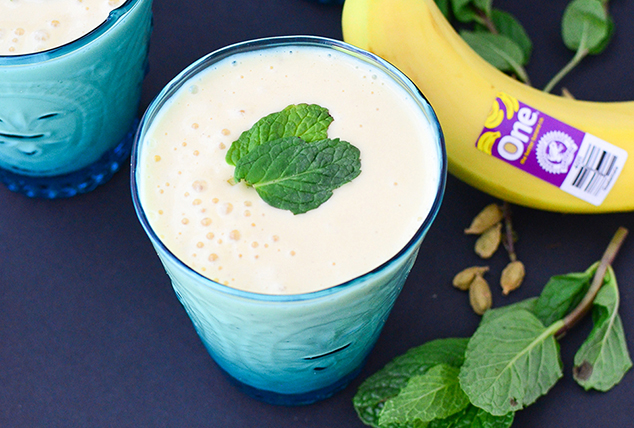 This refreshing yogurt drink is delicious for either breakfast or dessert. Ripe bananas add the perfect amount of sweetness although if you prefer your smoothie even sweeter, add a tablespoon or two of honey.
Ingredients
1 cup plain yogurt
2 ripe bananas
½ cup mango chunks (frozen is fine)
½ tsp. ground cardamom powder
Directions
Place all ingredients in a high-powered blender and puree until thick, frothy, and smooth.
Recipe Credit
Many thanks to Alex at Delish Knowledge for this wonderful recipe!