Peanut Butter Banana Ice Cream
Time 5 minutes
Yield 2-4 servings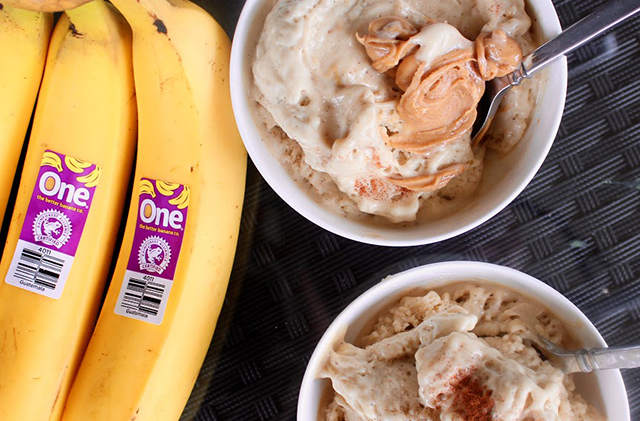 Ingredients
4 very ripe bananas, sliced and frozen
2-3 Tbsp peanut butter
2 tbsp almond milk, optional
Directions
In a food processor or high speed blender, blend the frozen bananas until smooth and creamy.
Add peanut butter and continue blending until reaching a creamy consistency. If bananas are not blending well and need liquid, add almond milk as needed.
Serve immediately, or store in the freezer until ready to eat.
Recipe Credit
Many thanks to Tara at The Whole Tara for this wonderful recipe!