Frozen Monkey Cocktail
Makes: 2 Servings
Prep Time: 7 Minutes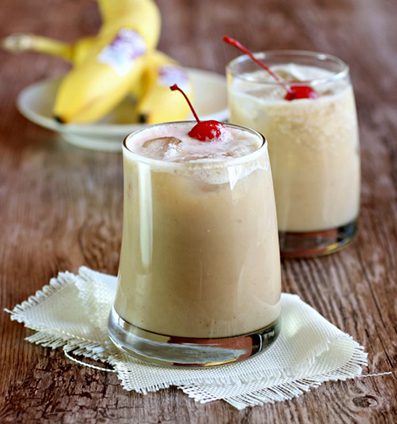 Ingredients 
1 Large banana
4 oz. Vanilla ice cream
3 oz. Vodka
2 oz. Coffee liqueur
4 oz. Milk
Instructions
Add the banana, vanilla ice cream, vodka, coffee liqueur and milk to a blender. Fill with ice and puree until smooth. Pour into chilled cocktail glasses and garnish with a maraschino cherry, if desired.
To make a non-alcoholic version, omit the vodka and replace the coffee liqueur with an equal amount of cold coffee.
Recipe Credit
Many thanks to The Hungry Couple for this wonderful recipe!