Flag Cake
Makes: 1 Cake
Time: 35 minutes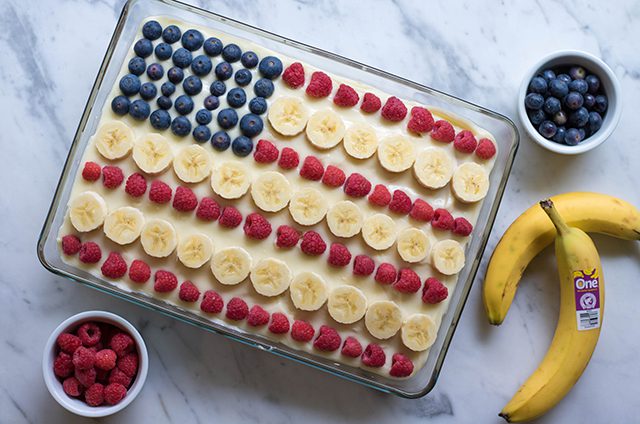 Ingredients
1 box white cake mix
1 1/4 cup water
1/3 cup butter, melted
3 eggs
1 1/2 cup prepared frosting
1/2 blueberries
1 cup raspberries
3 bananas, sliced
Instructions
Pre-heat the oven to 350 and grease a 9 x 13 baking dish.
Whisk together the cake mix, water, melted butter and eggs, then pour into the prepared dish. Bake for 25-30 minutes.
Cool cake completely, then spread frosting in an even layer over the top.
Cover the top left corner with blueberries, then create lines of raspberries and banana slices alternating between the two types of fruit to create red and white horizontal stripes across the cake.