Double Chocolate Banana Brownies
Time: 20 minutes
Makes 10-15 brownies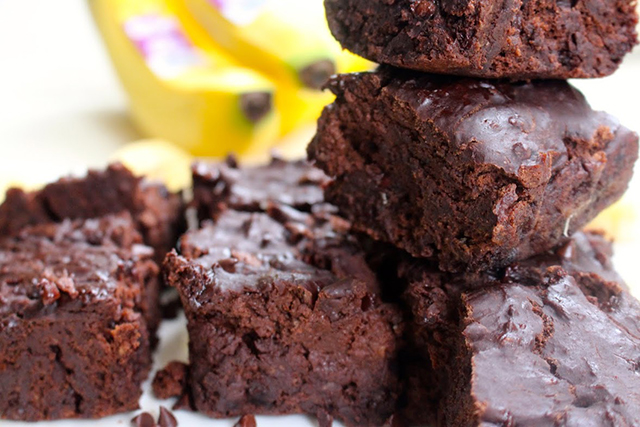 Ingredients
1 cup all-purpose flour
½ cup unsweetened cocoa powder
½ tsp baking powder
½ tsp baking soda
3 ripe bananas, plus one sliced for topping
¼ cup almond milk
1 tsp vanilla extract
¼ cup agave
⅓ cup semi-sweet chocolate chips
Directions
Preheat the oven to 350F and line a baking pan with parchment paper.
In a large bowl mix the flour, cocoa powder, baking powder, and baking soda until well combined and set aside.
In a food processor blend the bananas, almond milk, vanilla extract, and agave until smooth. Pour the mixture into the bowl with the dry ingredients, along with the chocolate chips and mix to form the batter.
Pour the batter into the pan and spread evenly.
Bake until a fork enters without sticking, or for about 15 minutes. Let cool and top with banana slices.
Recipe Credit
Many thanks to Tara at The Whole Tara for this wonderful recipe!