Crisp Banana Chips
Time: 90 minutes
Makes 3 servings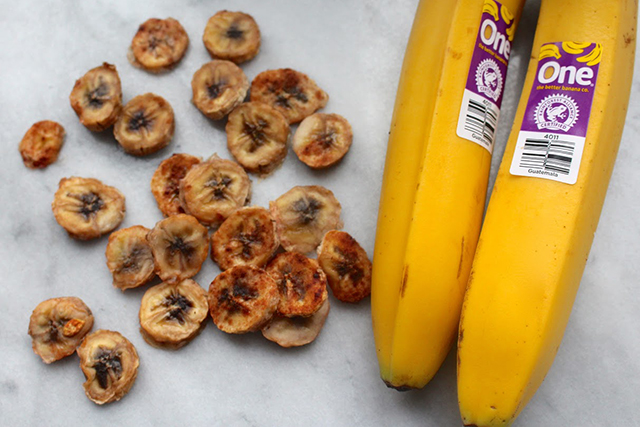 Ingredients
3 bananas, sliced ⅛" in
2 Tbsp lemon juice
1 tsp cinnamon
Directions
Preheat the oven to 225F and line a baking sheet with parchment paper.
Place the sliced bananas on the baking sheet and sprinkle with lemon juice and cinnamon.
Bake until dry and browned, or for about 90 minutes*. Allow the banana chips to cool before serving. Store in an airtight container at room temperature for optimal crispiness.
*Baking time may vary
Recipe Credit
Many thanks to Tara at The Whole Tara for this wonderful recipe!