Blueberry Banana Muffins
Makes: 12 Servings
Level: Easy
Time: 45 minutes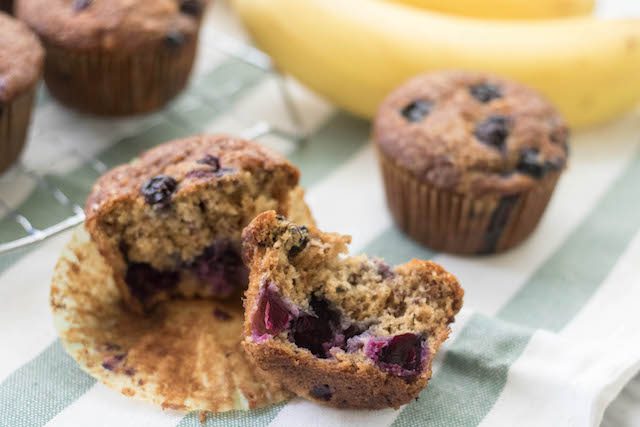 Ingredients
• 2 bananas, mashed
• ½ cup sugar
• ½ cup butter, melted
• 2 eggs
• ½ cup buttermilk
• 2 ½ cups flour
• 1 tsp. baking soda
• 1 tsp. salt
• 1 cup fresh blueberries
Instructions
1. Pre-heat the oven to 350 degrees and place liners in a 12-cup muffin tin.
2. In a large bowl, combine the bananas, sugar and butter. Use a hand mixer to mix on medium speed for 2 minutes. Add the eggs and mix until combined.
3. In a separate bowl, combine the flour, baking soda and salt. Add the dry mixture to the banana mixture in two parts, alternating with the addition of the buttermilk.
4. Once the mixture is combined, gently fold in the fresh blueberries.
5. Pour into the prepared muffin tin. Bake for 30 minutes or until a toothpick inserted in the center comes out clean.