Banana Pumpkin Bread
Makes: 8 – 10 Servings
Time: 1 Hour
Level: Easy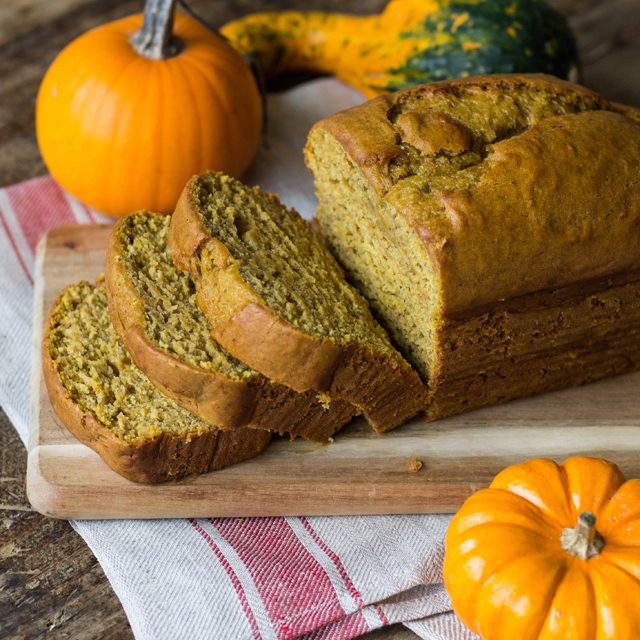 Ingredients
2 ripe bananas
1 cup sugar
½ cup canola oil
2 eggs
1 cup pumpkin puree
2 tsp pumpkin pie spice
2½ cup all-purpose flour
1 tsp. baking soda
1 tsp. salt
Directions
Pre-heat the oven to 350 and line a 9 x 5 loaf pan with parchment paper.
In the bowl of an electric mixer fitted with the paddle attachment, mash the bananas, add the eggs, one at a time incorporating fully between each addition.
Mix in the sugar and the pumpkin puree. Add the pumpkin pie spice, flour, baking soda and salt. Mix until just combined.
Pour the batter into the prepared pan and bake for 50 minutes or until a toothpick inserted in the center comes out clean.