Banana Oatmeal Cookie Bites
Time: 25 minutes
Yield 20 cookies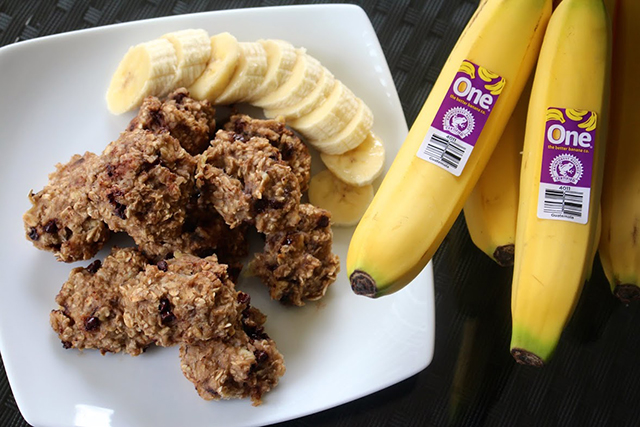 Ingredients
3 ripe bananas, mashed
⅓ cup applesauce
2 cups rolled oats
3 Tbsp almond milk
1 tsp vanilla extracct
1 tsp cinnamon
½ cup semi-sweet chocolate chips
pinch sea salt
Directions
Preheat the oven to 350F and lightly oil a baking tray.
In a bowl mix all of the ingredients and mix thoroughly until well combined to form the cookie dough.
Using a large spoon, spoon the cookie dough onto the baking tray to form cookies.
Bake until crisp on top, or for 15-20 minutes.
Recipe Credit
Many thanks to Tara at The Whole Tara for this wonderful recipe!