Banana Breakfast Quesadilla
Makes: 2 Servings
Time: 5 Minutes
Level: Easy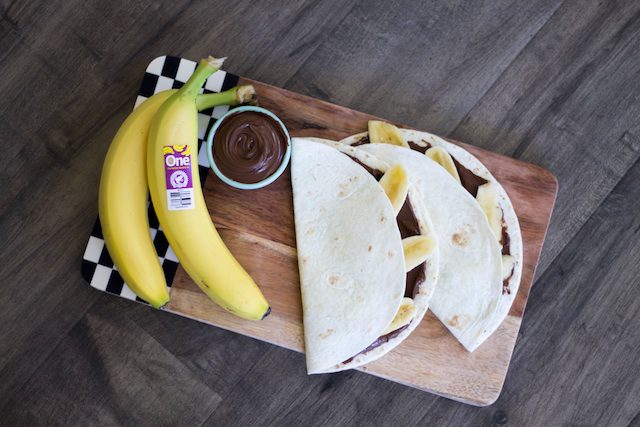 Ingredients
2 flour tortillas
¼ cup chocolate hazelnut spread or peanut butter
2 bananas
Instructions
Lay each tortilla out on a clean cutting board or plate. Spread half of the chocolate hazelnut spread or peanut butter evenly on one tortilla. Spread remaining chocolate or peanut butter on the other tortilla.
Peel the bananas and slice length-wise into ½ inch thick strips.
Layer the banana strips over the chocolate spread or peanut butter on half of the tortilla. Fold the other half over to cover the bananas.
Place the quesadillas in a non-stick frying pan over medium heat. Cook for 2 minutes, then flip and cook for another minute until tortilla is slightly crispy and chocolate melts.