Banana Breakfast Cookies
Makes: 12 cookies
Time: 20 minutes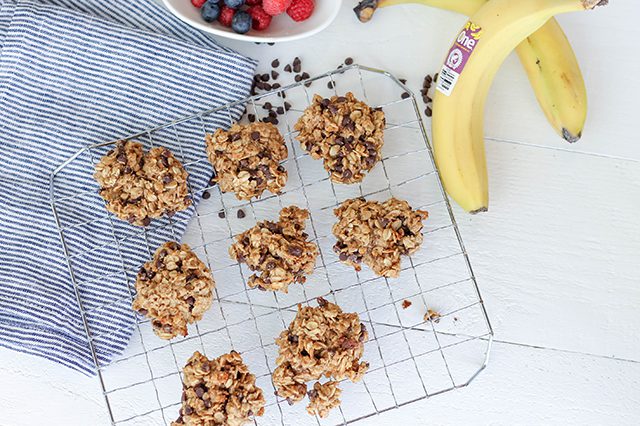 Ingredients
2 ripe bananas, mashed
1 1.2 cups oats
1/3 cup peanut butter
1/2 tsp baking soda
1 tsp cinnamon
1/2 tsp salt
2 tbsp honey
2 tbsp mini chocolate chips
Instructions
Preheat the oven to 375 and line a cookie sheet with parchment paper.
In a large bowl, combine the bananas, oats, peanut butter, baking soda, cinnamon, salt, honey, and chocolate chips.
Scoop dough into 2 tbsp portions, form into balls and place on the cookie sheet about 2 inches apart. Use your palm to flatten each cookie slightly.
Bake for 15 minutes.