Banana Almond Joy Waffles
Makes: 16 waffles
Time: 20 minutes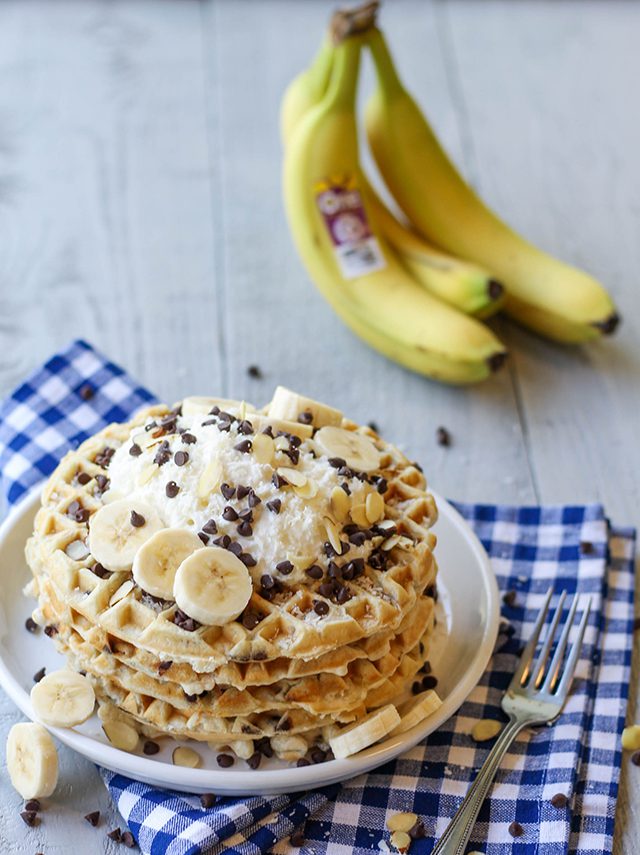 Ingredients 
2 ripe bananas
2 cups waffle or pancake mix
1 1/3 cup water
2 tbsp canola oil
1/4 cup plus 2 tbsp unsweetened, shredded coconut
1/4 cup plus 2 tbsp mini chocolate chips
2 tbsp sliced almonds
Whipped cream
Instructions 
In a large bowl, use a fork to mash one banana, then add the waffle mix, water and canola oil. Whisk until smooth.
Fold 1/4 cup coconut and 1/4 cup mini chocolate chips in to the batter.
Heat up a waffle iron and cook the waffles according to manufacturers instructions.
Slice the remaining banana into 1/2 inch pieces, then top the waffles with whipped cream, bananas, almonds and remaining coconut and chocolate chips.